4Cs Blog: Happy Employees = Happy Customers
---
Top 10 Essential Skills Every HR Professional Needs To Succeed
In order to be a successful HR professional, you need to develop a varied set of skills. From conflict resolution to motivating staff, effective communication to high-quality presentation skills, here are the top 10 skills you need to develop in order to succeed as an HR professional.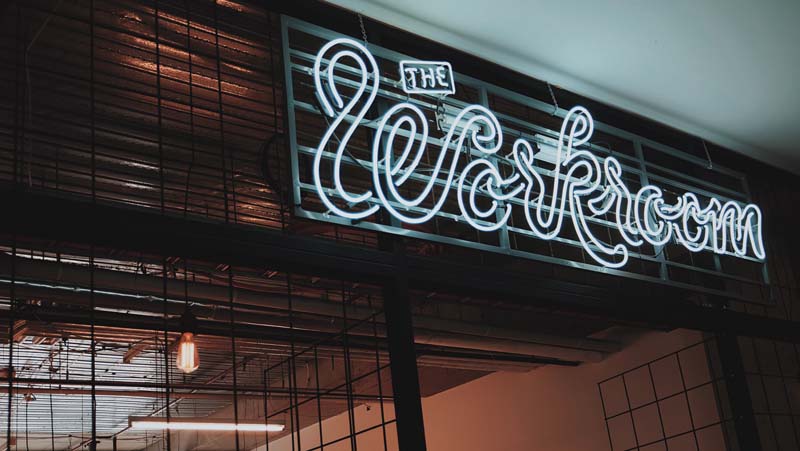 Photo by Geraldine Lewa on Unsplash
Read full post
---
Digitalization and Agility Trends: How to Prepare Your Organization for a Digital Future
With the growing impact of automation, artificial intelligence, and Industry 4.0, digital transformation is imperative for most organizations. It penetrates almost every dimension of modern business, from its digital environment to company culture. To stay competitive in a hypercompetitive market, companies need to focus on building a workforce of the future.
Here is how to prepare your organization for its digital future.
Read full post
---
7 Rules To Know On Time Tracking
Tracking employee time should be plain and simple, right? However, things can go wrong, if any of the following happens:
An employee makes a mistake on their timesheets
An employee decides to cheat the system by purposefully putting in the wrong number of hours
A manager makes a mistake when verifying employee hours
So, how do you ensure that time tracking is at its most accurate at ALL TIMES?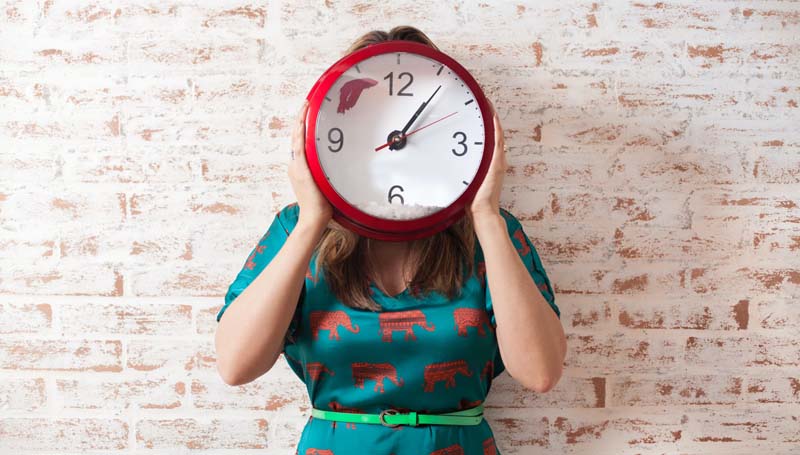 Read full post
---
6 Top Tips To Take Customer Service To Another Level
Customer service is at the heart of successful business strategies. Without satisfying your customers, your client base will dwindle to nothing - keeping your customers happy should be your number one aim.
However, without satisfied employees, satisfied customers can't exist. Here are six tips to take your customer service to another level with friendly employees.
Read full post
---
In Need of Quality Employees? Here's How to Find Them.
Every business depends on something to keep things running — employees. However, finding quality employees isn't always easy. Not only can it be frustrating, it can be detrimental to the overall success of a business if the process is too lengthy or you're not successful in your search. If you're in a position similar to this one, keep in mind there are some very effective ways to find and secure great employees. Read on for some approaches you can take as you continue on in your search.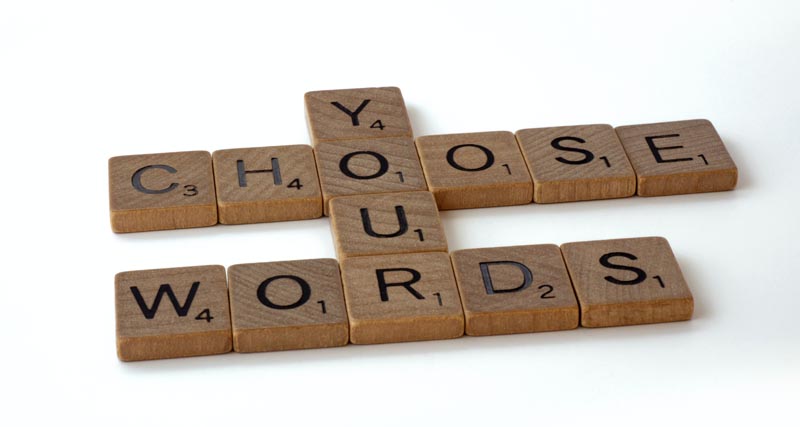 Read full post
---
5 Budget-Friendly Ways To Increase Employee Engagement
How many of your employees are really engaged in their work? Not as many as you might think, according to recent surveys which suggest that about two thirds of Americans aren't engaged by their work. The cost of this to businesses all over the country is substantial, as productivity crashes and sales are lost, so engaging your staff is of paramount importance.
Fortunately, these changes don't have to break the bank. These five tips are the best budget friendly ways to increase employer engagement - you'll see your productivity and your profit boosted without spending a dime.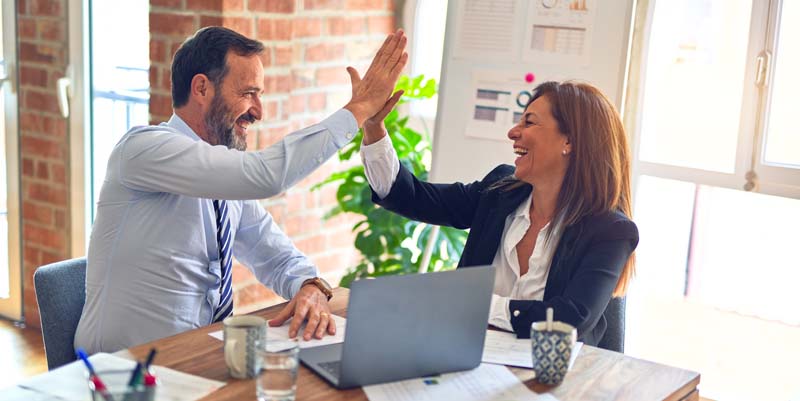 Read full post
---
5 Company Initiatives That Improve Office Culture
Positive office culture is what companies endeavor to achieve. But, what is an office culture? Culture in the office involves attitudes, belief systems, values, and assumptions that people have. Culture is shaped by socio-cultural context as well as people's upbringing. This office culture is shaped by the management as well as the company's organizational structure. When a positive work culture is developed, it improves employee morale, teamwork, efficiency, and productivity.
What are the 5 company initiatives that improve office culture?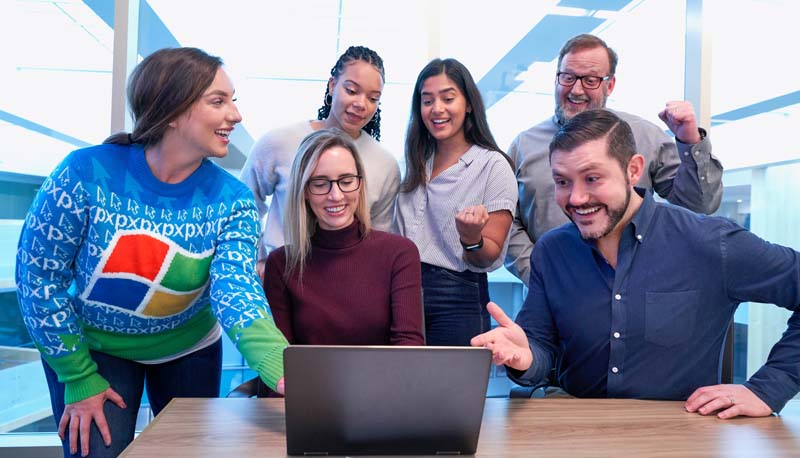 Read full post
---
6 Ways To Improve Employee Development At Your Company
Some people may think that hiring experienced professionals is what makes a company prosper. However, the truth is that the overall success depends not purely on the employees' qualifications but rather on the working environment.
The top organizations are known for the atmosphere of motivation, inspiration, and respect that they create for the employees. And while their work brings them joy, the company experiences a robust rise. So, it is wise to consider investing in your employees' enthusiasm. And here, we will explain how you should get the process running.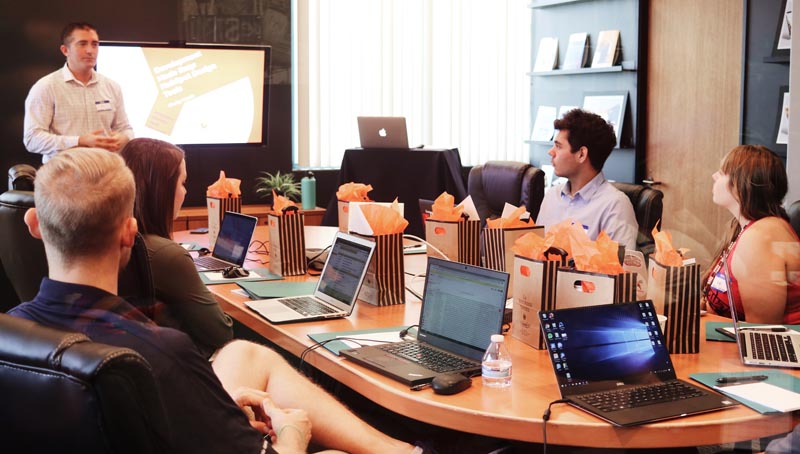 Photo by Campaign Creators on Unsplash
6 Ways To Help Your Employees Improve...
Read full post
---
4 Ways Employer Branding Affects Candidate Experience
Employer branding and candidate experience – these two words in one frame forms a powerful human link that plays a strong role in attracting, recruiting and retaining the talent you want. You are probably familiar with these words, but nevertheless, let's define them, just in case.
Employer branding
is the message a company puts across regarding its values, goals, and culture. Employer branding also defines the company's reputation in the job market. Many candidates use this messaging and the employer's reputation to gauge whether or not they are a fit. So, in short, employer branding has an impact on how you attract, recruit and retain top talent.
Candidate experience is the process that an applicant goes through at various stages of the recruitment process to become an employee of the company. The candidate experience directly affects the kind of talent you attract and retain.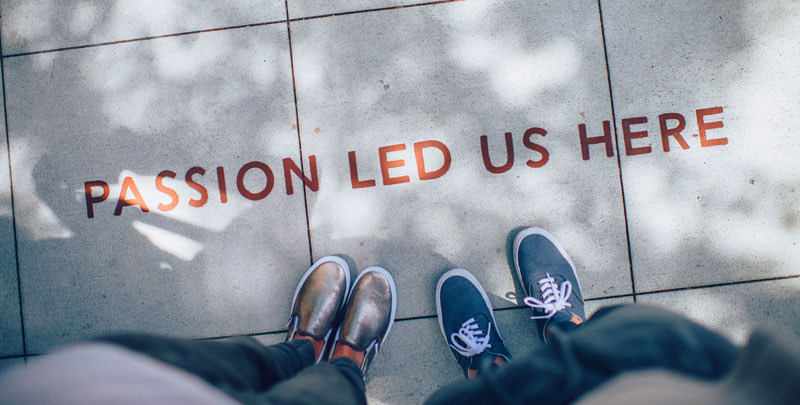 Photo by Ian Schneider on Unsplash
A study shows that a whopping 72% of job applicants with a poor candidate experience share it with others, and every second candidate avoids companies after reading the negative reviews online.
You can already see that the employer brand is closely connected to the candidate experience. In this article, we'll talk about 4 ways enhanced employer branding affects candidate experience.
Read full post
---
How to Make Your Home Office Work for You
Envy is the thief of joy, or so say the gurus of internet advice boards. It's all too easy to scroll thru Instagram and get immediately jealous of how top influencers have decked out their home offices to look like they're work-at-home CEOs.
There's nothing wrong with getting design tips from
success stories on social media
, but you might not need as many changes as you think to get a functional workspace up and running in your home. Here are some easy, practical ways to get everything you need — without taking up space with what you don't.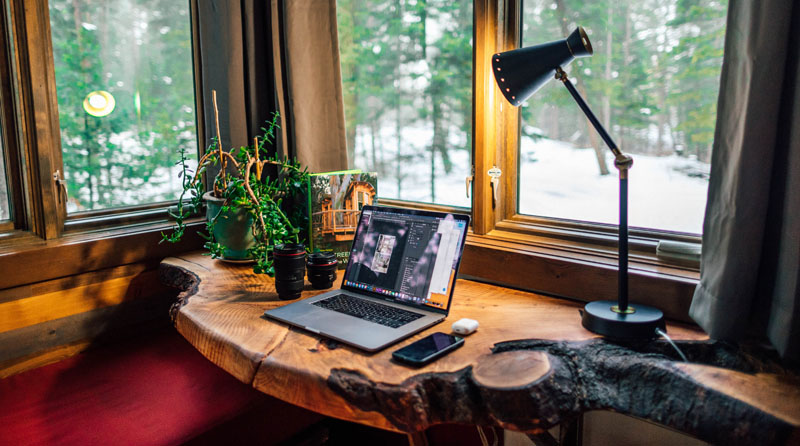 Read full post