4Cs Blog: Happy Employees = Happy Customers
(Showing all posts labeled Work/Life Balance)
---
Hybrid Work: Project Management in the Future of Offices
While hybrid work has been in existence for the longest time, the recent pandemic and advancement in technology have accelerated its adoption. Many organizations that are embracing this way of work have seen several business benefits. The ability to work when, where and how each individual is most effective has affected productivity and performance positively. Additionally, companies are saving money on office overheads and have access to a global talent pool. However, with some individuals working remotely on some days and in the office on others and another group entirely remote, company and project management is no longer the same. Let's look at how the hybrid work model has affected the management of projects and companies in general as well as how best to navigate the changes effectively.
Read full post
---
Training HR Teams to Recognize Burnout in Employees
Today's workers are in the midst of a burnout epidemic. People are working longer hours and covering more tasks than usual due to shortages and demands. Workplace stress is at an all-time high. For some, it's impossible to be satisfied, so they keep climbing their way to the top of the corporate ladder while ignoring their well-being.
Burnout is more than just feeling stressed or tired because of work. It's a serious problem that not only impacts the employees dealing with it, but the businesses allowing it to continue.
As an HR professional, you have a responsibility to recognize the symptoms of burnout and do what you can to put a stop to it in your workplace. The sooner you're able to see some of those signs, the sooner you can intervene – taking action before the burnout begins to harm that employee's health.
So, how can HR teams be properly trained to recognize the symptoms of burnout? More importantly, what can you do if you notice one of your employees is struggling? Let's dig into some of the common signs and symptoms, and how you can create a plan of action to implement company-wide preventative measures.
Read full post
---
Self-Employment: Steps to Take to Become Your Own Boss
As work obligations become more demanding and desirable jobs become more difficult to get, an increasing number of individuals are deciding to become self-employed. Being your own boss, setting your own hours, and making executive decisions yourself are all appealing aspects of this type of work. But self-employment can come with its own challenges as well. It takes plenty of time, focus, dedication, and hard work to reach success on your own. To make this process a bit simpler and increase your chances of triumph, here are some of the most essential steps you should take when becoming self-employed:
Read full post
---
Using Succinct Learning to Build an Effective Remote Team
The trend of businesses moving to remote or hybrid working models is on the rise, and with it comes the challenge of finding the most productive and efficient ways to develop their teams.
Now that employees have had the freedom of working remotely – and executives have adjusted to the prospect of leading remote teams – it's becoming the "new normal." However, managing people who work remotely is no easy task.
Focusing on employee engagement and development has been essential to building a stable team for many organizations. Increased employee engagement helps employees feel connected to their work and motivated to do their best. Training and development are also crucial for ensuring that your remote workforce has the skills they need to be successful and stay engaged in their work.
However, while these initiatives are essential, they can also be time-consuming and expensive, leaving management teams feeling overwhelmed at building a comprehensive employee development program.
So what is the answer for organizations operating fully remote or hybrid working teams? The solution may be found in a concept known as "succinct learning."
Read full post
---
5 Ways to Promote Self-Care Among Your Staff
The importance of self-care is often overlooked in places of employment. With everyone so busy these days, everyone is in a constant state of stress, which can be terrible for mental and physical health. This can be bad for business, too! Employees who feel stressed, frustrated, and overworked might not be as productive or feel inclined to use their full potential. Fortunately, business owners like you have a lot of influence over staff's wellbeing. Check out the following tips from Insightlink to create a culture of self-care in your workplace!
Read full post
---
Workplace Nutrition and Physical Activity in Improving Productivity
Increasing productivity in the workplace and reducing the impact of fatigue involves changing habits. In order to cope with difficulties, numerous changes in habits and lifestyle are constantly required. Nevertheless, the results are worth it. The following are recommendations, including proper nutrition and exercise. All workers should consider them because they will improve health and safety performance and increase productivity.
Read full post
---
3 Micro-Habits That Will Boost Remote Work Productivity
Remote work has been integrating into mainstream work culture for years. But in 2020, we experienced a global lockdown that quickly shifted millions of workers out of the office and into their homes.
While the initial shock that came with this massive shift may have subsided, many remote workers are still learning how to adjust to this new way of life. Monitoring a work schedule is more challenging when doing it alone. Many remote workers are finding it difficult to operate as they did before the Covid-19 pandemic.
Not only are
global stress levels much higher
than they were pre-pandemic, but adapting to the switch from a busy office to an isolated desk is a challenge remote workers are still struggling to overcome.
Fortunately, remote workers can implement numerous useful tips and tricks to create an efficient and productive work environment from home. One of them is the adoption of healthy micro-habits.
Let's find out why these habits are important and how they can help us.
Read full post
---
Effective Hacks for Employees to Handle Work-Related Stress and Increase Productivity
Every workday comes with its own challenges and setbacks, yet employees often find ways to overcome them on their own, while achieving their goals at the same time. One day of stress-causing triggers is no big deal, but pile them up for a few weeks, and you get a disastrous recipe that companies rarely notice early enough to prevent – the recipe for burnout. The end result is reduced productivity, employee satisfaction, and an increase in work-related stress for the long haul.
Not paying attention to the little things can lead to major shifts in your company culture down the line, so it's crucial to work on preventative measures to beat stress as early as possible. Especially if you want to
elevate productivity in the new normal
and make people feel safe in the workplace, you need to get creative with how you prevent work-related stress, minimize setbacks, and enable your employees to focus on their own professional output. Here are a few hacks to help your teams thrive.
Read full post
---
Must-have Productivity Tools for Remote Workers
Remote working comes with a distinct set of challenges which if not tackled can hamper your productivity. When you work from home, you need tools that will ease communication with your colleagues or clients, tools to track your work progress, store and enable you to share large data, and help you brainstorm. Such tools will ensure you master and synchronize your work so that you have a significant output. Below are four must-have tools when you are working remotely: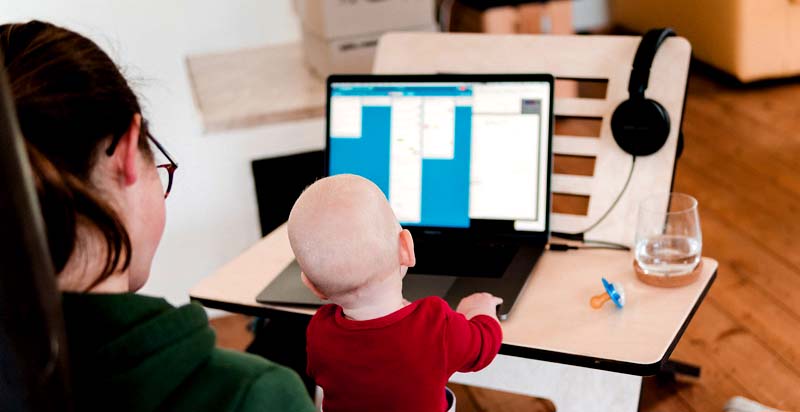 Image by Standsome from Pixabay
Read full post
---
How to Make Your Home Office Work for You
Envy is the thief of joy, or so say the gurus of internet advice boards. It's all too easy to scroll thru Instagram and get immediately jealous of how top influencers have decked out their home offices to look like they're work-at-home CEOs.
There's nothing wrong with getting design tips from
success stories on social media
, but you might not need as many changes as you think to get a functional workspace up and running in your home. Here are some easy, practical ways to get everything you need — without taking up space with what you don't.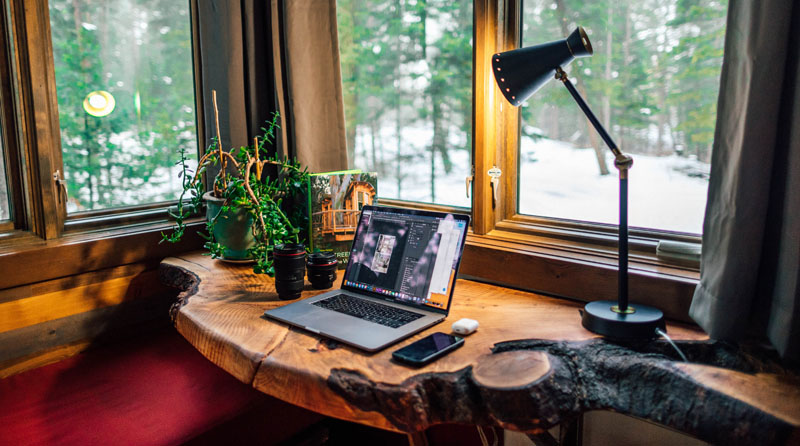 Read full post